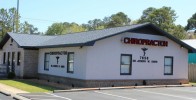 Your Wilmington Chiropractor
Choosing the right Chiropractor is an important choice to make. Dr. Davis and his staff are trained on the latest chiropractic treatments & technologies...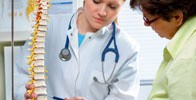 Safe & effective Chiropractic
Chiropractic care is a safe, effective and natural approach to managing pain and other health related issues. We invite you for a complimentary, no obligation consultation today.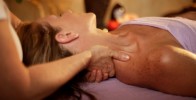 massage


Our clinic specializes in therapeutic massage which involves new and old muscle injuries; deep tissue, sports massage, myofacial release, and trigger point modalities.
Wilmington Chiropractor
Congrats to Dr. Davis on 35 successful years in business!!! Your staff & patient's wish you many more!!!

Chiropractic is a natural method of healthcare that uses the body's power to recuperate itself. Our objective is to keep your nervous system free of irritation so your body can function at it's maximum capacity without pain. Pain and malfunction have a cause. We know that the correct diagnosis and treatment of the physical origin of pain will lead to the alleviation of the underlying factors that contribute to it.

In many cases suffering and spinal surgery are avoidable. Since each person's problem is unique, each person will respond differently. With proper knowledge, patients can take responsibility for their own recovery; following recommendations lowers the overall duration and cost of treatment.

Our goals are to provide pain relief to restore and improve function, and to educate to avoid future problems.

We provide convenient hours and two locations. At both offices we utilize a variety of techniques, including a Cox Distraction, Spinal Decompression Thompson Terminal Point, Activator SOT, and Diversified. In addition our offices are equipped to provide adjunctive therapies, including Electrical Muscle Stimulation, Intersegmental Traction, Cryotherapy, Ultrasound, Massage, Accupressure, Russian Stimulation, Nutritional Counseling, and Rehabilitative Exercises

Yours in health,

Dr. Joseph Davis, D.C.
Chiropractor
NEWSLETTER SIGN-UP
Sign-up for our monthly health newsletter!
OFFICE HOURS
| | |
| --- | --- |
| Mon | 7:00am-6:00pm |
| Tue | 7:00am-6:00pm |
| Wed | 7:00am-6:00pm |
| Thu | 7:00am-6:00pm |
| Fri | 7:00am-6:00pm |
| Sat | |
| Sun | |
RECENT NEWS ARTICLES
Most recent newsletter articles...
Click article name to view.